Prince George's County Kicks Off Summer Youth Activities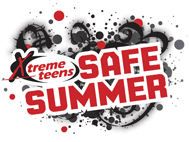 UPPER MARLBORO, MD -Prince George's County Executive Rushern L. Baker recently helped celebrate the Maryland National Capital Park and Planning Commission's Safe Summer initiative with a "Teen Fest" at Ellen Linson Pool in College Park and orientation for the Summer Youth Employment Program (SYEP).
"Prince George's County offers many safe and enriching summer programs for our young people," Baker said in a statement. "It gives me great pleasure to help raise awareness of the available opportunities for our youth to work, learn, grow and have fun in a constructive environment during the summer months."
The Safe Summer program is a late night recreation initiative to promote healthy and positive lifestyles through creative engagements and leadership training. Through Aug.13, the Prince George's County Department of Parks and Recreation will be extending operating hours from 10 p.m. to 12 midnight at 22 community facilities to give young people, ages 12-24, free access to their favorite recreational activities.
The county has operated its SYEP since 2004 and this year, more than 2,000 youth - ages 15 to 21 - will be employed. During the June 23 orientation, many participated in a human resources training as well as financial literacy workshops to help manage the money they will earn working for a variety of county public and nonprofit agencies.
More information about summer youth activities, camps, events and amenities can be found at http://www.pgparks.com.