Washington Convention and Sports Authority Debuts New Brand: Events DC
6/27/2011, 12:33 a.m.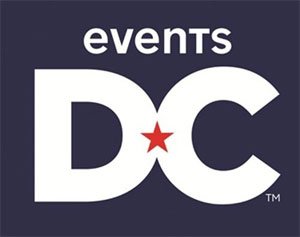 New Identity Boosts Economic Development Efforts, Unifies Citywide Marketing
WASHINGTON, June 22, 2011 /PRNewswire/ -- The Washington Convention and Sports Authority has adopted a new name and visual identity as part of its ongoing campaign to attract more events and provide greater economic benefits for the nation's capital. Now called Events DC, the Authority introduced the brand this morning at a news conference with city, business and community leaders at the Walter E. Washington Convention Center.
The Washington Convention and Sports Authority resulted from the merger of the Washington Convention Center Authority and the D.C. Sports and Entertainment Commission in October 2009. The organization's new brand reflects its broader mission and expanded portfolio of venues.
"Events DC embodies our true identity as one united organization offering customers an extensive array of options for events of all kinds. It underscores our position as the premier source of Washington, DC's event experience," said Events DC President and Chief Executive Officer Gregory A. O'Dell.
At the same time, Events DC complements and reinforces two other brands that are central to the District's meetings and tourism industry: Washington DC and Destination DC, the city's tourism arm. The logos for all three entities feature the bold block letters DC, joined by a central star.
"Building on the nexus between these organizations in the District of Columbia supports our 'One City' vision and contributes to making the nation's capital a more exciting, livable, workable and prosperous city," said Gray.
O'Dell added that aligning the three brands creates an environment that's easier for customers to understand and navigate. And because Events DC clearly expresses the organization's focus, conference and event planners will recognize it as the place to turn when they're in search of a Washington, DC venue.
The brand's graphic identity system uses color to define Events DC's three divisions--Conventions and Meetings, Sports and Entertainment, and Special Events--enabling customers to pinpoint the division they need.
"It's exciting to see Events DC making so much progress. But I believe the best is yet to come: More conventions and meetings that will attract visitors from around the world. More sports, entertainment and cultural events that will infuse our local economy with millions in spending. And greater investment in community programs that engage, excite and entertain diverse audiences," said Gray.
About Events DC
Events DC, the official convention and sports authority for the District of Columbia, delivers premier event services and flexible venues across the nation's capital. Leveraging the power of a world-class destination and creating amazing attendee experiences, Events DC generates economic and community benefits through the attraction and promotion of business, athletic, entertainment and cultural activities.
Events DC oversees the Walter E. Washington Convention Center, an anchor of the District's hospitality and tourism economy that generates over $400 million annually in total economic impact. Events DC also manages the Stadium-Armory campus, which includes the historic Robert F. Kennedy Memorial Stadium and surrounding Festival Grounds, and the non-military functions of the DC Armory. Events DC also built and now serves as landlord for Nationals Park, the first LEED-certified major professional sports stadium in the United States. For more information, please visit eventsdc.com.