Readin', Writin' & Race: Education Snapshots in Black and White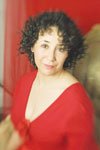 A quick round-up of recent education stories offers a glimpse into the complex stew of progress, setbacks, and conflicting news that represents race and learning in America today.

Higher Learning: A rare piece of good-news-in-Black-education comes from a widely-reported story about Urban Prep, a charter school for Black males from some of Chicago's most disenfranchised neighborhoods, which has sent 100 percent of its graduates to college for the second year. The four-year-old school was founded to provide quality alternative education to its students, 85 percent of whom live below the poverty line and most who came to Urban Prep reading below grade level. All 107 of last year's inaugural graduating class were accepted into colleges.
"Not only are these young men being accepted to college, they are being recruited by some of the best higher educa-tion institutions in the United States," reported EduinReview.com. "One student this year was accepted to 21 colleges, and received $719,000 in scholarships." Among his choices: Harvard, Yale and Wheaton College.

Two additional campuses have opened in Chicago, and plans were announced to reproduce the Urban Prep formula in other cities.
Mo' Down in Motown: A new plan to close 44 schools and one administrative building in the financially-devastated Motor City this June "will create a leaner, smarter Detroit Public Schools," according to Robert Bobb, emergency financial manager for the city's school district. Bobb unveiled a $1 billion plan slated to cut
some $31 million in operating expenses and lower future maintenance costs.

"We have no more time to waste. We know that we have not only a financial emergency but an academic emergency as well. In many of our schools, we have a reading emergency, a writing emergency, a science emergency, and a math emergency," Bobb said in a statement.

This is in addition to 29 Detroit schools that were closed last year. "The nearly 88,000-student district faces a deficit of at least $219 million. Full-time enrollment is projected to drop to about 56,000 by 2015," reported MSNBC.com. "The plan seeks to reduce costs by eliminating unused space in the wake of shrinking enrollment, as students flee to the sub-urbs. It will mean thousands of students once again will be shuffled between neighborhood schools."

The closures and mergers dovetail with an academic plan Bobb unveiled recently that call for a 98 percent graduation rate and 100 percent of students being accepted to college by 2015.

Memo to Detroit: See Newark.
Newark's Facebook-funded Consolidation: Newark, N.J. school officials are looking at a consolidation plan to make more space for 11 charter schools, according to The Washington Post. The story suggests the move is part of an "overhaul" funded by a recent $100 million grant from Facebook founder Mark Zuckerberg to Newark Mayor Corey Booker.

"The plan calls for some long-struggling schools to be closed and their students sent elsewhere. Other schools with low enrollment could be consolidated, The Post reports. "The buildings freed up by the moves would be used to house new and existing charter schools. It's unclear whether they would pay rent."

But officials say the news is premature. The Star-Ledger newspaper obtained the draft of a proposal that wasn't meant for the public, according to Rochelle Hendricks, acting state deputy education commissioner leading the team that is overseeing the transition of Newark's schools. "While Hendricks told the Star-Ledger that "The co-locations for charters is not finalized in any way, shape or form," the paper reports that Newark school officials will announce the creation of five new public schools at a meeting of the Newark Public School Advisory Board on February 22.

The Chronicle of Higher Education reports that a survey of 14 of the country's 18 historically laBck land-grant institutions suggests that in the 2008-9 academic year:

Six had no full-time employee in charge of campus internalization, and the average institution had fewer than two peo-ple devoted to that area; only 0.55 percent of their students studied abroad, and more than one-third of those who did were White, compared to 14 percent of students at predominantly-White institutions; and international students made up only 1.78 percent of the student body on these campuses, compared to close to 4 percent for all higher education institutions.

The report explains that historically Black institutions tend to send students to locations that majority-White institutions do not. The Black colleges and universities surveyed offered as many study-abroad programs in Africa as they did in Europe, long the dominant destination for college students nationwide; and they attract many Caribbean students.

In a nation struggling with every aspect of its public education system, it's clear that race is every bit as relevant as readin', writin' and 'rithmetic today as in years past, and for the foreseeable future.

TaRessa Stovall is Managing Editor of TheDefendersOnline.