UDC President Faces Travel Expenditure Accusations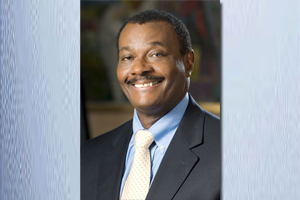 University of the District of Columbia President Allen Sessoms has come under fire over his travel expenses.

According to Fox News 5, which reported being was tipped off months ago, Sessoms booked one-way luxury flights - apparently at the last minute in some cases -- that costed taxpayers tens of thousands of dollars. The travels occurred at a time when the university has had to cut back on programs and raise tuition. Among the expenses - some of which university officials have yet to explain - are credit card charges that included a $7,900 plane fare to Egypt and a first-class flight to Texas that costed more than $2,000.

UDC is the District's only public-funded university.

At-large Councilman Michael Brown, one of its leading advocates, told the Washington Informer that Sessoms' over-the-top spending is troubling and that a Council investigation could be forthcoming.

However, "I guess it depends on the definition of an investigation," Brown said. "I don't think the Council's interest has reached that level yet, but we are all looking into it to at least get some answers before we determine what to do."

Brown added that there are two sides to every story and that to his understanding, UDC officials are assembling documentation for the Council's review.

So far, Sessoms - a former Delaware State University president who took over the helm at UDC nearly three years ago -- has not commented publicly.

While Mayor Vincent Gray has indicated he will be looking for a report from the UDC search committee that hired Sessoms, Council Chairman Kwame Brown -- who just got off the hot seat surrounding two luxury SUVs he recently returned to the city -- said he was deeply bothered by Sessoms' situation.

Brown wrote a letter to Sessoms soon after learning about the expenditures, but as of March 1, had yet to receive a response.

Meanwhile, students highly upset over Sessoms' a spending, have called for his ouster.