Orange's Return to the Council Provokes Discussion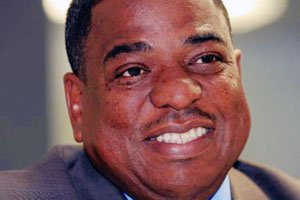 Many political observers thought Orange overstepped his bounds when he ran for the Democratic Party nomination for mayor in 2006. He received only 2.9 percent of the vote, losing to Adrian Fenty, who carried every precinct in the city in that election and eventually became the city's fifth-elected mayor.
Orange ran for the Democratic Party nomination for D.C. Council Chairman in 2010 but lost to Brown in the primary by getting only 39 percent of the vote. He sought to replace Brown on the Council in January with the support of the D.C. State Democratic Committee but lost that fight to Biddle, 39.
Thies said that Orange did well across the city, even though unofficial returns on April 26 showed that he received 28 percent of the vote with a turnout of 9.48 percent.
"Orange did really well in Ward 4, which is Biddle's ward and he carried his home Ward 5, and won decisively in wards 7 and 8," he said.
"He looks to be in good shape when he runs for re-election in 2012 but I think he needs to remain an outsider. In the Wilson Building, you can go from being an outsider to be an insider." WI