Prince George's County Council Passes $50 Million EDI Bill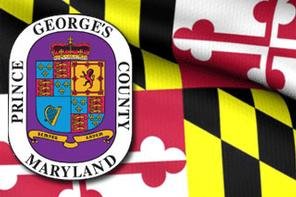 UPPER MARLBORO, MD - The Prince George's County Council has unanimously passed the Economic Development Incentive (EDI) Fund bill that was proposed by County Executive Rushern L. Baker.
The legislation which met the Council's approval on Nov. 4, also specifies the purpose and uses of the Fund, and provides for the bill's financing and administration, centered around an appropriation of $50 million over the next five fiscal years. The allotment includes $7 million that has been proposed for the Fund in FY 2012.
"Today is a great day for the residents of Prince George's County. The Economic Development Incentive Fund will create jobs, spur development, and increase our commercial tax base, which over time will bring in much needed revenues for education and public safety," said Baker. "The EDI Fund has been the most important and significant legislative priority of my administration and I want to thank the Prince George's County Council for their collaboration in shaping and passing this bill."
The EDI Fund is intended to elevate the county's economic development profile and signal to the development community that Prince George's has turned a significant corner. The EDI Fund's potential return on investment will not be measured solely by financial returns to the fund itself - rather, it will be measured primarily by tangible measures like job creation, increased commercial tax revenue, and the achievement of key development goals. Under CB-4, special priority will be given to projects that maximize Local Minority Business Enterprise (LMBE) participation and hiring opportunities for County residents.
The EDI Fund was originally submitted as part of the FY2012 Proposed Budget presented to the Prince George's County Council.
Administrative details of the EDI Fund and will be finalized over the next couple of months. Applications will be accepted and implementation will begin in the first quarter of the 2012 calendar year. For more information on the EDI Fund, please go to http://www.pgcedc.com/busDevelopment/EDIF.php .