Glenn Ivey Announces Race Against Donna Edwards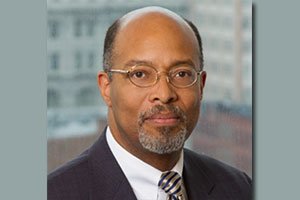 Former Prince George's County state's attorney Glenn F. Ivey has officially announced his candidacy in the 2012 House of Representatives race for the District 4 seat against incumbent U.S. Rep. Donna F. Edwards (D) of Fort Washington, Md.
Ivey (D), who is a partner at the Washington, D.C., office of Venable LLP, plans on filing with within the next week, and according to a Ramon Korionoff, spokesperson for the Maryland Stare Board of Elections, Ivey has worked hard to establish "good strong working relationships" throughout Maryland and will stress his ability to work collaboratively through government.
"Those folks in Anne Arundel that don't know Mr. Ivey will know he's a strong leader," Korionoff said of Ivey in a published report. "He's going to work hard to get votes from every corner of the county."
Korionoff added that residents will realize that Ivey -- who served as Prince George's state's attorney from 2003 to 2010 -- will represent them well as a member of Congress.
In addition to other related posts, Ivey as worked as a senior legislative assistant to U.S. Rep. John Conyers (D- Mich.).