Norton Asks for List of D.C. Post Offices with Expiring Leases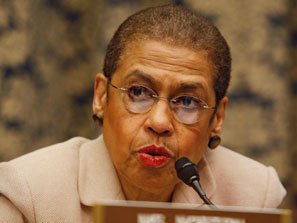 Congresswoman Evaluating First Possible Closing District
WASHINGTON, DC -- Congresswoman Eleanor Holmes Norton (D-DC) has sent a letter to U.S. Postmaster General Patrick Donahoe and District of Columbia Postmaster Gerald Roane asking for a list of all District of Columbia post offices that have leases expiring before January 1, 2013.
Norton has been closely monitoring the progress of the U.S. Postal Service's (USPS) Expanded Access Study List to determine if any of the 19 District post offices on that list will be closed.
Norton asked for the lease information after being told by the Postal Service that the post office at Wallach and 14th streets in Northwest was not slated for closure, but learned later that its lease expires in February 2012.
Norton continues in her view that District residents must have convenient access to postal services. Because the "T Street Post Office" is not on the Expanded Access Study List, she will insist that the USPS find a new location in the neighborhood before the lease expires so residents are properly served without interruption.
Norton asked for the list of all post offices with expiring leases to avoid any surprise possible closures and to be certain that expiring leases will not become an excuse for closures.
In her letter, Norton said, "Through their own due diligence, or perhaps by speaking to USPS employees, some of my constituents were able to get the relevant information, while your office indicated nothing about the possibility of an expiring lease to my staff. It is unacceptable for the USPS to offer less than complete information at a time when Americans throughout the country are worried about the closing of their neighborhood post offices."
Norton also noted that the Postal Service held the first public meeting on Nov.10 at the Benning Post Office in the East River Park Shopping Center that focused on possible closing of a post office in the District.
The congresswoman said that the timeline for reviewing post offices on the Expanded Access Study List is long and complicated, ensuring no closings in the foreseeable future. The process includes sending out questionnaires to residents, holding public meetings, issuing notice of a proposed closing with a 60-day public comment period, and significant internal evaluation between each step.
Any final decision to close a facility also would be appealable to the Postal Regulatory Commission. Norton continues to insist that if there must be closings, neighborhood post offices should be spared over those located in federal buildings.