Colours of Sickle Cell Charity Fundraiser Nov. 21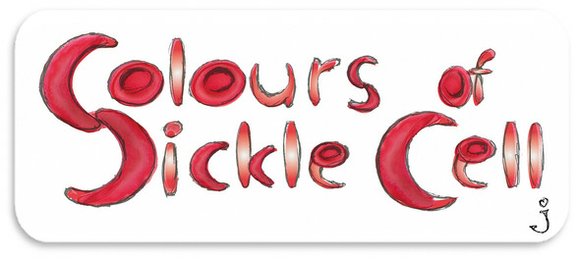 WASINGTON, D.C. - Local actress and model Jamairais Malone, who shined this past summer in the Arena Stage's production of RUINED, will take on her greatest challenge yet and walk the runway at a premiere event in support of those living with Sickle Cell Anemia, including herself.
The event, "Colours of Sickle Cell," will be held from 7 p.m. to 10 p.m., Monday, Nov. 21 at the Riot Act Comedy Theater, located at 801 E. St. in Northwest.
This exciting event is aimed at building awareness and educating the local community about Sickle Cell Disease, by incorporating breathtaking designs from local fashion designers.
"Colours" is the brainchild of Malone, a graduate of the Duke Ellington School of Arts, who was born and raised in D.C. She has modeled for some of today's well known designers, such as Project Runway Alumnus Korto Momolu and Christian Siriano, and was featured on BET's Rip the Runway.
"Sickle Cell affects millions of people throughout the world, and it's time to give this disease the attention it deserves," said Malone. "In our style-driven society, where fashion is the hallmark of many successful fundraisers, there is no better time than now to produce a fashion show to benefit Sickle Cell Disease."
This red carpet extravaganza, which kicks off at 6:30 p.m., includes a captivating live vocal performance by Crystal Ki, a blind Sickle Cell patient; a cocktail reception; and an informational session featuring experts in the field. The fashion show begins promptly at 8 p.m., featuring the latest fashion trends from Heydari Designs, Studio D'Maxsi, Red Hue Boutique and Tim Bradley.
Several national and community organizations have pledged their support for this event, including the Sickle Cell Disease Association of America (SCDAA) and Howard University's Center for Sickle Cell. This benefit will help to empower patients, ignite conversations among supporters and communities about Sickle Cell and provide the best resources for patients and parents to seek out treatment options.
Tickets are $75 (VIP); $50 (General). Proceeds will benefit the national headquarters of the Sickle Cell Disease Association of America (SCDAA).
For tickets or more information, please visit coloursofsicklecell.eventbrite.com.