TransAfrica Seeks to Connect All Africans with New Campaign
WI Staff | 11/16/2011, 4:25 p.m.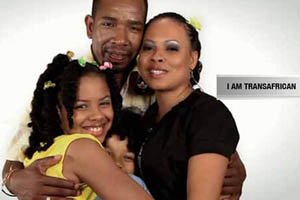 The United Nations declared 2011 the International Year for People of African Descent. TransAfrica, a DC-based human rights and social justice advocacy organization has celebrated the declaration by launching a new international campaign entitled: I am TransAfrican.
The organization's spokesperson said its campaign promotes the vision that people all over the world are connected in the struggle for human dignity. The same economic and political constructs that cripple Americans are doing the same to poor and working class people all over the world.
"This could easily be the most powerful and important conversation in a generation," TransAfrica President, Nicole Lee, said. "James Brown shifted the thinking of a generation with 'Say It Loud. I'm Black and I'm Proud.' The movement toward being identified as 'TransAfrican' can be equated to previous identity searches for a race of people and their global brethren."
Lee said I am TransAfrican will connect people in the United States, Africa, Latin America and the Caribbean to each other in an effort to form alliances that will help embrace a common culture and fight common enemies. The campaign is designed to find the 'oneness' that unites the person in economic struggle in the U.S. with the person suffering under the same strain in other parts of the world, she said.
TransAfrica has produced a 30 second video public service announcement (PSA) that features people from all over the African world calling on the community to celebrate this historic declaration. It features African-Americans and people from Brazil, Colombia, Ghana, Venezuela, Malawi, and other nations. The PSA is spoken in Spanish, French, Kreyol and English, and is announced by Danny Glover, TransAfrica's Board Chair. The PSA is now airing on BET's Centric Television Network and is slated for local stations across the country. To view the video, visit www.washingtoninformer.com.