Leslie Thornton Joins WGL Holdings, Washington Gas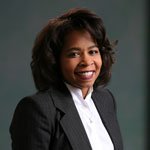 WASHINGTON, D.C. -- WGL Holdings Inc. has announced the hiring of Leslie T.Thornton as vice president and general counsel. Thornton will be responsible for directing WGL Holdings' legal work and supervising the attorney staff and office of the corporate secretary.
She will join the company on Nov. 28 as counsel to the chairman before assuming her post on Jan.1 as vice president and General Counsel.
"We are fortunate and proud to have Leslie join our leadership team," said WGL Holdings chairman and CEO Terry D. McCallister. "She has built a tremendously diverse career as a civil and criminal litigator, a senior executive and a corporate director. Leslie is highly regarded in the legal community for her sound judgment, strategic thinking, leadership capability and collaborative style."
Thornton served as chief-of-staff to the Secretary of Education and as a White House advisor during the Clinton administration.
She was also a partner at Dickstein Shapiro, LLP, where she conducted and managed sensitive internal corporate, federal government and state attorney general investigations.
In addition, Thornton has advised clients in high-level matters before the Executive Branch and the White House.
"Leslie will be missed by many at our firm, to be sure," said Dickstein chairman Michael E Nannes. "However, we are excited for Leslie and the opportunity this presents for her to draw upon her broad experiences in the legal, public policy, strategy, and leadership arenas."