College Athletics: To Pay or Not to Pay
11/20/2011, 9:23 a.m.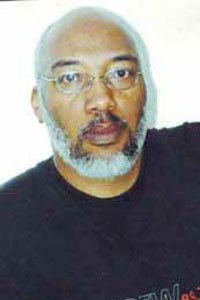 Oklahoma Coach Bob Stoops laughs all the way to the bank with an annual salary of $4.3 million, plus a $400,000 bonus. And Alabama Head coach Nick Saban rakes in $4.9 million and a $700,000 bonus. None of these salaries include non-university money for endorsements, radio deals and other lucrative business endeavors.
These coaches are on the top tier of the pay pyramid.
CBS recently paid the NCAA $6 billion for the right to showcase the men's basketball tourney for 11 years. Other TV outfits have shelled out cash to do the same.
I would be nave if I believed that paying athletes would eliminate the rash of scandals that routinely roil college athletics, primarily football. It seems silly to punish athletes for accepting cash from boosters or selling jerseys, rings and other paraphernalia. Ohio State and Terelle Prior are just the latest in a long line of athletes, coaches and schools to be ground up for so-called violations of the NCAA code of conduct.
There is a level of hypocrisy from the NCAA, which is disturbing. The organization, which Branch described as a cartel, claims to have the best interests of the student-athletes at heart but at the end of the day, what's most important is how much money the NCAA can generate for its coffers. If it was really so concerned about the young people, it would do a lot more to punish those schools with abysmally low graduation rates.
With some of these schools, there is no student in this student-athlete equation.
For years, the University of Connecticut has been heavily criticized for its poor graduate rates of its athletes. In the past, the graduate rate of its athletes hovered in the 25 percent range.
In 2010-2011, a little less than 50 percent of the school's athletes graduated after four years, and a mere 25 percent of black athletes did the same. Yet, UConn still received its $1.4 million share for reaching and competing in the NCAA tournament and has done so despite this paltry record. The situation prompted U.S. Secretary of Education Arne Duncan, himself a former basketball player, to criticize the school.
It's not just UConn. Arizona graduated 20 percent of its athletes and Syracuse and Kansas State did slightly better.
So if these schools and the NCAA aren't committed to ensuring that their students graduate with that piece of parchment in their hands, the very least they should do is drop the pretense and pay these athletes for the jobs they do.