Linda Wharton-Boyd Transferred from Mayor's Office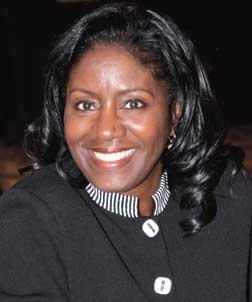 In the latest staff shakeup surrounding Mayor Vincent Gray's office, his director of communications, Linda Wharton-Boyd is being replaced.
According to published reports, Wharton-Boyd hasn't been effective dealing with the press in the wake of the Sulaimon Brown saga, and is being transferred to the Department of Health as a special assistant.
Her replacement for the mayor's office will be Pedro Ribeiro, who most recently worked for Rep. Zoe Lofgren of California.
Ribeiro's appointment, along with announcement of Gray's new deputy chief of staff, Sheila Bunn, and Chris Murphy as chief of staff, became official on Nov. 21.
Gray is making the changes to help diffuse lingering allegations of a job offer and cash payouts during his 2010 campaign as well as instances of nepotism that have engulfed his administration since he took office nearly a year ago.