D.C. Chartered Health to Provide Personalized Assistance to HIV-Positive Individuals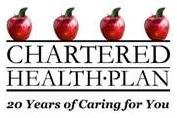 WASHINGTON, D.C. -- DC Chartered Health Plan is the first managed care organization to participate in the Washington AIDS Partnership's Positive Pathways initiative. This new initiative in the District of Columbia assists HIV-positive African Americans living in Wards 5-8 to participate in HIV medical care and supportive safety net services, with a particular focus on women and their partners.
Positive Pathways utilizes a network of trained community members - Community Health Workers - who assist their peers to improve their health. Positive Pathways is led by the Washington AIDS Partnership, an initiative of the Washington Regional Association of Grantmakers, in collaboration with over 15 community partners and the DC Department of Health. CommonHealth ACTION's Institute for Public Health Innovation serves as the primary coordinating entity, working closely with the Washington AIDS Partnership and the partnering community organizations to implement and evaluate the overall effort.
Chartered has a trained peer Community Health Worker co-located with their case and disease management staff to complement outreach strategies to members who are HIV positive. The Community Health Worker participated in an 8-month Community Health Worker training course at the Community College of DC. The outreach effort will focus on building trust, informing participants about living with HIV and, providing personalized assistance to help navigate through the medical delivery system.
"This program is a small down payment on our effort to enhance our support for members through partnerships with innovative community-based organizations. Our approach involves listening to our members, providers and community partners in order to learn about best practices, so that we can leverage the best of what we do along with the expertise of our partners,"said Chartered Executive Karen Dale. "These Community Health Worker professionals provide trust-based information and education; help clients overcome fear."
Channing Wickham, executive director of the Washington AIDS Partnership, stated that, "an unacceptably large proportion of people living with HIV/AIDS know they are HIV-positive but are not engaged in HIV medical care. Clearly, health insurance does not translate into health care access and utilization. We are so pleased that Chartered has joined this groundbreaking effort to ensure that people living with HIV/AIDS in the District receive the medical care they need through what research is showing is a highly effective strategy."
Positive Pathways is funded in part by a prestigious Social Innovation Fund grant through AIDS United to the Washington AIDS Partnership. Other supporters to date includeBristol-Myers Squibb, Consumer Health Foundation, Kaiser Permanente of the Mid-Atlantic States, M.A.CAIDS Fund, and the World Bank.
The Washington AIDS Partnership, an initiative of the Washington Regional Association of Grantmakers, is a collaboration of grantmaking organizations that leads an effective privatesector response to HIV/AIDS in the Washington, D.C. metropolitan region through grantmaking, technical assistance, public policy initiatives, and investment in youth development. As the largest private funder of HIV/AIDS prevention, education, and advocacy services in the Washington, D.C. metropolitan region, the Washington AIDS Partnership awards approximately $1 million annually.