AKA Sorority, EPA Unite to Educate Underserved Communities on Environmental Risks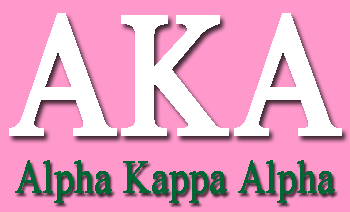 The Sorority will place special emphasis on educating its undergraduate chapters on environmental issues through its different communication vehicles, including through social media.
President Stewart hailed the agreement as "a Document of Action for AKA." She noted that the impact of the joint offensive would reduce the number of hospital visits and slash the billions of dollars in medical costs that can be traced to environmental issues. To that end, she pledged to put the Sorority's "full support and energies behind this partnership."
"Environmental education is the foundation of environmental action and health protection," said EPA Administrator Lisa P. Jackson. "This is an important opportunity to show communities of people who may not think of themselves as environmentalists, exactly how issues like clean air and clean water play a role in their lives. These things have an impact on people's health, the local economy and the future of their communities, and this partnership will help send that important message to people who may not have heard it before."
The signing capped a weeklong Public Policy Conference that Alpha Kappa Alpha sponsored in the nation's capital. During the Conference, members attended White House meetings where officials briefed them on current issues and programs and lawmakers updated them on a myriad of issues, including on the environment.