Engine Co. 24 Celebrates 100th Anniversary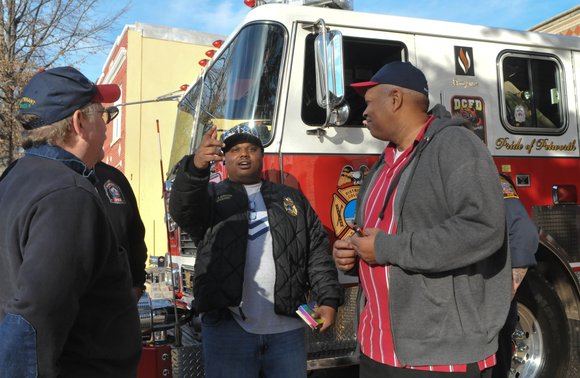 D.C. Fire and EMS Sgt. Baylor (center) talks with firefighter Clarence Rucker, right and retired Lt. Micheal McGurk about his days driving at Engine Company 24, on Sunday, Nov. 27 during Engine Company 24's 100th anniversary.
Baylor, a former firefighter technician at Engine Company 24 before being promoted to sergeant, shares with Rucker and Reid stories about when he was the driver. The driver position is a well sought after position within the fire department and bragging rights go along way with this position because the driver is responsible for getting his crew to the emergency safely and quickly.