Triple A Urges District to Stop Towing Vehicles with Expired Tags, Registrations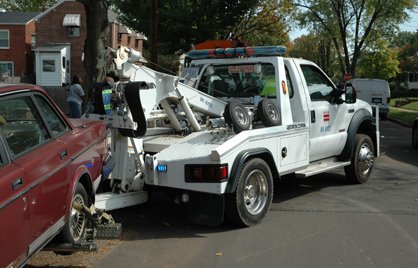 Now that the District will no longer be arresting drivers whose registrations and license tags have expired, officials at Triple A still want to work with the city to ensure that non-complying vehicles won't be towed and impounded.
Currently under D.C. law, vehicles can be automatically towed from city streets if registrations have been expired for more than 30 days. That applies to vehicles regardless of where they have been registered, and noncompliance can result in a fine as well as hefty towing charges.
But Triple A, which deems towing too tough of a penalty, is urging the City Council to change the law so that violators will only be fined.
Meanwhile, police are contending that having the authority to tow vehicles will ensure they're not being illegally used.