Ga. Remains Center of Death Controversy
Nnpa | 10/3/2011, 5:36 p.m.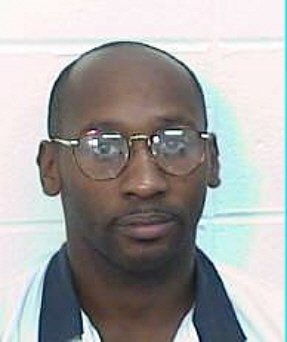 Ray Charles sings about Georgia being on his mind. But, as Troy Davis was laid to rest Saturday (Oct. 3) in Savannah, Georgia, he was also on the minds of distraught death penalty opponents who saw him executed on the basis of questionable evidence and despite an array of witnesses who had recanted their original testimony.
Georgia has been at the epicenter of the death penalty debate for almost four decades. It was a case from Georgia - Furman v. Georgia - that led the U.S. Supreme Court to rule in 1972 that the death penalty was unconstitutional because it was being administered in an arbitrary and capricious manner.
After declaring a moratorium on executions, many states rushed to overhaul their capital punishment statues to comply with the new Supreme Court's standard. In 1976 - Gregg v. Georgia - the court approved the modified death penalty statues of Georgia, along with those of Florida and Texas, while rejecting the approach adopted by North Carolina and Louisiana that required all people convicted of murder to be executed.
But it was the case of Troy Anthony Davis, an African-American from Savannah that became Exhibit A in the re-energized movement to permanently outlaw the death penalty. His plight drew international attention as well as support from such unlikely sources as former President Jimmy Carter, conservative former U.S. Representative Bob Barr [R-Ga.] and former FBI director William Sessions.
Davis was convicted of murdering Mark MacPhail, an off-duty Savannah policeman moonlighting as a security guard. According to prosecutors, McPhail rushed to the aid of a homeless man who was being pistol-whipped by Davis. However, no gun was ever found, there was no DNA test linking Davis to the crime and more than a half-dozen witnesses have recanted or changed their original testimony.
One of the witnesses, Antoine Williams, signed an affidavit saying, "...After the officers talked to me, they gave me a statement to sign and told me to sign it. I signed it. I did not read it because I cannot read."
A memorial service for Troy Davis was held Friday night at New Life Apostolic Temple in Savannah, Ga. A funeral, promoted as a "Celebration of Life," took place Saturday at Jonesville Baptist Church, also in Savannah.
When it comes to the death penalty, race matters.
In 1990, a U.S. General Accounting Office report concluded, "In 82% of studies [reviewed], the race of the victim was found to influence the likelihood of being charged with capital murder or receiving the death penalty, i.e., those who murdered whites were found more likely to be sentenced to death than those who murdered blacks."
According to the Death Penalty Information Center, 76 percent of the murder victims in cases that resulted in executions were White, although only 50 percent of murder victims are White. Of defendants executed for murdering someone of the opposite race, 17 were White - including Lawrence Russell Brewer, who was executed in Texas the same night as Troy Davis for the 1998 dragging death of James Byrd, Jr. in Jasper, Texas - and 254 were Black.