Ga. Remains Center of Death Controversy
Nnpa | 10/3/2011, 5:36 p.m.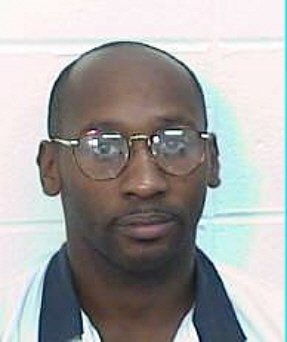 A court filing said, "The bar owner and its security officer (who both knew Johnson) testified that they saw Johnson and Ms. Sizemore kissing and behaving amorously." The couple left the bar around 2:30 a.m.
"In a statement, Johnson said he and the victim had sex in the vacant lot and he 'kind of lost it.' According to Johnson, the victim became angry because he did not want to 'snuggle' after sex and he punched her in the face..."
That's not all he did.
"Johnson sexually assaulted Sizemore with the limb of a pecan tree, which was shoved into her vagina until it tore through the back wall of her vagina into her rectum," the court filing recounted. "...Jackson also cut and stabbed Sizemore 41 times with a small, dull knife."
Johnson's trial lasted from March 23 to April 7, 1998. He was found guilty of malice murder, felony murder, aggravated assault, aggravated battery and rape. He was sentenced to death on the malice murder charge, life imprisonment for rape and 20 years for aggravated battery.
In an unusual twist, the prosecutor was Gregory W. Edwards, who later became the first Black District Attorney in Dougherty County, and the presiding judge was another African-American, Willie Earl Lockette, now the Chief Judge on Dougherty Superior Court in Albany.
As of January, 3,251 persons were on death row. There were 103 in Georgia, including Troy Davis and Marcus Johnson. Nationally, 42 percent of those on death row are Black, although African-Americans make up only 13 percent of the U.S. population. Latinos represent 12 percent of those awaiting execution.
The American Bar Association (ABA) called for a moratorium on all executions in 1997, a resolution that remains in effect.
"Two decades after Gregg, it is apparent that the efforts to forge a fair capital punishment jurisprudence have failed," the ABA resolution stated. "Today, administration of the death penalty, far from being fair and consistent, is instead a haphazard maze of unfair practices with no internal consistency."
Even Ray Charles can see that.