Leslie Johnson Seeks Sentencing Delay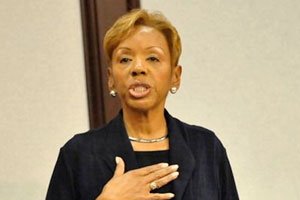 Former Prince George's County Council member Leslie Johnson has sought to have her Oct.13 sentencing hearing delayed.
Johnson, 59, who represented the 6th District, was convicted this summer of corruption charges related to her husband's -- former County Executive Jack Johnson -- long running pay-to-play scheme that was conducted while he was in office. His sentencing is scheduled for Dec. 6.
Leslie Johnson's attorney, Shawn Wright, filed a motion on Oct. 3 in federal court in Greenbelt seeking the delay "in light of scheduling conflicts that have recently come about," according to reports -- which also state that Wright discussed the motion with the government's lead prosecutor, and that he had no opposition to the request.