'Taste of D.C.' Revived this Weekend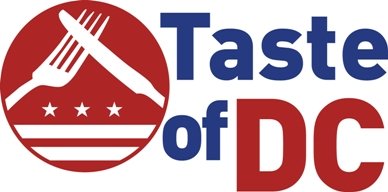 After a seven-year hiatus, the Taste of D.C. food and music festival is making a comeback. The location for this year's event, which takes place Oct. 8-10, is on Pennsylvania Ave. between 9th and 14th streets in Northwest.
Steuart Martens, Taste of D.C. president and CEO, remembers his mother taking him to Taste events when he was growing up.
"The event ran from 1990-2003 before it was canceled," said Martens, a native Washingtonian, who contemplated a year about re-launching the festival. "My primary reason for bringing it back was because there was no one who wanted to take on the challenge on reviving this massive undertaking."
Organizers bill the event as a movement to bring the best food, beverages and fun to the streets of D.C.
More than 60 area restaurants and eateries, including Ben's Chili Bowl -- which will host a "Chili Eating" contest, -- Cafe Bonaparte and Sprinkles Cupcakes, are participating. There will also be culinary performances and demonstrations by celebrity chefs like Spike Mendelsohn of Bravo TV's Top Chef fame.
"We kept the best parts of the original event and added some incredible new features," Martens said. They include the Amstel Octoberfest Beer Garden with tons of local live music like Big & Rich, Styx, Justin Trawick, and Ice Wagon Flu, as well as the chili-eating event featuring Joey Chestnut and Sonya, the Black Widow, both of whom will be trying to eat as much of Ben's Chili Bowl fare as they can in six minutes.
The cost for 10 food tickets is $15 and separate tickets are required for alcoholic beverages.
"I highly recommend pre-purchasing all your tickets online to save money," Martens said. "Also, if you type in "Amstel" on our website under the promo code you, will save $10 -- and word on the street is you will get a free beer."