MLK Dedication This Weekend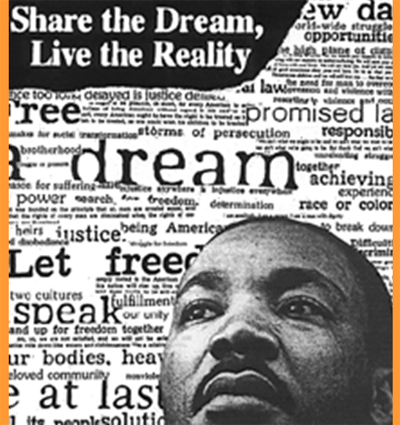 Dedication of the historic Martin Luther King Jr. National Memorial will be held on Sunday, Oct. 16.
President Barack Obama will speak at the ceremony which will begin at 9 a.m. in West Potomac Park on the National Mall. Secretary of the Interior Ken Salazar, members of the King family, and civil rights leaders are also expected to participate.
The dedication, originally planned for Aug. 28 on the 48th anniversary of the March on Washington and Dr. King's iconic "I Have a Dream" speech, was postponed due to Hurricane Irene.
"We are very pleased that the Memorial is now open to the public and to date has welcomed thousands of visitors from around the globe," said Harry E. Johnson Sr., president and CEO of the Washington, DC Martin Luther King, Jr. National Memorial Project Foundation. "We are overjoyed to announce Oct.16 as Dedication Day. Many have worked so long to help build this dream - a Memorial to Dr. King and his legacy," Johnson continued. "Due to the postponement, we are planning an event much smaller in scale but just as big in spirit."
The granite statue is located near the Roosevelt, Lincoln and Jefferson memorials. Congress passed a Joint Resolution in 1996 authorizing Alpha Phi Alpha Fraternity to launch the memorial to the civil rights leader who was slain at age 39.
There will be limited, reserved seating for the official dedication party inside the forecourt of the Memorial. The West Potomac Park viewing site is open to the public and tickets are not required.
Please visit the Informer's Special MLK web site for the most up-to-date information about the dedication.