Covenant House Gets $250,000 Workforce Grant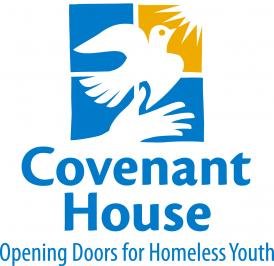 WASHINGTON, D.C. -- The Community Foundation for the National Capital Region and Walmart have announced $1.25 million in multi-year strategic workforce development grants to help reduce unemployment in D.C. among residents.
As a part of The Community Foundation's Walmart Washington@Work Initiative, Covenant House Washington has been awarded a two-year $250,000 grant.
In August, Walmart announced a strategic partnership with the Foundation and the University of the District of Columbia Community College (CCDC) on a workforce development initiative. As one of the youth/young adult service partners in this initiative, Covenant House Washington will expand its current workforce and educational service components to serve 250 homeless and disconnected young people over the course of the next two years.
"Homeless and struggling young people come to us every day seeking answers. Nearly nine out of 10 of them are unemployed. This grant and partnership with The Community Foundation and Walmart will enable us to give them some real answers: employment skill development, educational enhancement, comprehensive services to meet their current challenges and jobs," said Dan Brannen, executive director of Covenant House Washington.