Gray Disappointed Over Senate's Inaction on Jobs Bill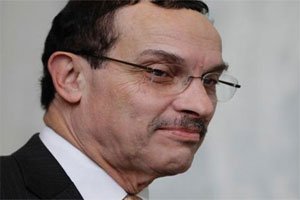 Mayor Vincent Gray has expressed disappointment with the Senate's failure to pass the American Jobs Act that was proposed several weeks ago by President Barack Obama.
"People across the nation are suffering because Congress refuses to act," Mayor Gray said this week through his spokesperson, Linda Wharton Boyd. "Unemployment rates remain high in the District of Columbia, just like in others cities and towns," Gray continued. "When will Congress provide the tools mayors and governors need to get our economy moving again?"
According to Wharton Boyd's Oct. 11 statement, the mayor noted that, during a recent meeting of the U.S Conference of Mayors in the District, mayors met with leaders of both parties -- including Senate Majority Leader Harry Reid, Senate Minority Leader Mitch McConnell, House Minority Leader Nancy Pelosi, and key members of the so-called "Super Committee" charged with deficit reduction.
The mayors have asked Congress to invest in transportation, water, housing, and energy infrastructure; to cut taxes for small businesses; to spur hiring through targeted tax incentives; and to modernize our schools, prevent teacher layoffs and keep our first responders on the job, Wharton Boyd said.