Retirement Investments Keep Elder Black Women Afloat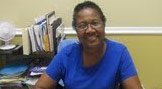 NEW ORLEANS--Social researchers and financial experts agree that women investing for retirement--especially those from African-American, Latino and other ethnic communities--are facing tough choices in the wake of the last decade's financial downturns.
Today's tough economy leaves female retirees--regardless of whether they've had financial guidance--to grapple with decisions about how to invest their hard earned savings. Although retirement research and best-practice recommendations may be sparse, one thing many working women have going for them is their resilience.
When retirement day arrived in 2000, Darlean George of Westwego, La., had put in a faithful 30 years and six months at Bell South. Career-wise, she retired as an electronic technician (a switch operator), which offered less hassle and greater pay than the clerical role she started in.
George, who is African American and was 51 at the time, hadn't ruled out returning to the workforce and was in a healthy financial position after having invested in the company's 401(k) plan and stock. Her greatest uncertainty at the time was how best to withdraw the funds.
On one hand, she could have opted to receive monthly retirement benefits from her employer. The downside was that under her plan if she died, her husband would receive benefits for one year. The remaining money would return to the company. So, she sought the advice of a financial advisor and decided to invest in an individual retirement account (IRA) portfolio.
"It was just a matter of consulting with the financial analyst and having her roll my money over into that account," George said.
Such consultation was a needed step for a major investment, but nothing could have prepared her for what rocked her finances. One year into retirement, George lost half of her IRA investment in the economic downturn that followed the terrorist attacks of Sept. 11, 2001.
By the end of 2010, she had exhausted the remaining funds on cost of living and unforeseen expenses.
However, during those years she also capitalized on the career-development programs Bell South offered retirees. George used the programs to secure training in cake decorating, bridal consulting and day care management. She also volunteered for her granddaughter's school for one year and was eventually offered a paid position. George has since worked in the insurance industry.
Today, at 63, George is the office manager for a Louisiana-based home health care agency. Financially, she and her husband are surviving on a monthly basis with income from both of their jobs and Social Security. But she has no regrets.
"I wouldn't do anything differently. Had it not been for 9/11, I would probably still be OK. I never intended not to go back to work at all. That [9/11] was an unforeseen something that was totally beyond our control," she said.
George's long-time friend and former co-worker, Laverne Johnson, 63, of Pearl River, La., retired from Bell South in 2007. The market was turbulent at the time, and she decided to make conservative investments in stock with the assistance of a financial advisor. By 2008, she, too, began to lose a couple of thousand dollars monthly.