Retirement Investments Keep Elder Black Women Afloat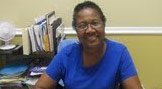 "She had me invested in some things that really had problems at the end of the year," Johnson said of her advisor.
So Johnson pulled out of the market and worked with an insurance company to invest in an annuity. Although this route doesn't guarantee a large return on investment, Johnson said she prefers being in control of her finances, which allows her to maintain a life of practicality, leisure and travel.
But she warned, "Retirement isn't sitting back with your feet up and sipping coffee in the morning--not if you're concerned about your financial well-being. You have to be aware and you have to gain some knowledge about what's going on with your money--the money you've invested."
Experts say that data is limited on how women invest for their post-retirement years, partly because of individuals' reluctance to share information about their finances, said Wilhelmina Leigh, a senior research associate in economic security for the Joint Center for Political and Economic Studies, in Washington, D.C.
In 2009, the Joint Center, a leading think tank on policies affecting African Americans, polled 1,700 individuals nationally about Social Security, retirement savings and the economic downturn.
One finding was that 16.4 percent of the 475 black women surveyed and 15.9 percent of the 377 white women said they had consulted with a financial advisor--only about one in six overall.
A look at women-owned assets is another potential indicator of whether or not women are in a position to invest later in life.
Among those ages 65 or older, 61 percent of white women said they receive income from assets, such as stocks or bonds, as opposed to 29 percent of black women and 32 percent of Hispanic women in that age bracket, according to Mariko Chang, author of Shortchanged: Why Women Have Less Wealth & What Can be Done About It.
Chang said among older women, the median earnings are $1,527 for whites and only $292 for African Americas and $543 for Latino women.
"What these numbers tell me is that minority women ages 65 and older are less likely to have assets that give them any income. And when they do own these types of assets, the value of the assets is far lower than the value owned by white women and men," Chang said.
Similarly, women's pre-retirement status is critical to their post-retirement viability. However, they face significant challenges with changing pension plans, caretaker responsibilities and fewer earnings--all of which steer their ability to save for retirement, according to Howard Rodgers, a financial advisor in New Orleans.
"As a result, their retirement plan balances, Social Security benefits and pension benefits are often lower. To meet these financial challenges, they need to make retirement planning a priority," said Rodgers. He added that, ultimately, each individual's retirement experience will be unique.