Prince George's Fire/EMS Workers Assist Breast Cancer Awareness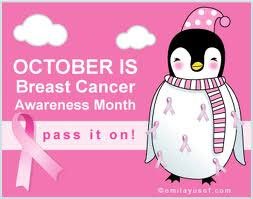 October is Breast Cancer Awareness month and the Prince George's County Fire/Emergency Medical Services (EMS) Department (PGFD) has joined the nationwide effort helping eradicate the devastating disease thorough its PGFD CARES project.
The project, which launched on Oct. 16, has been selling pink T-shirts that reflect the importance of breast cancer awareness, with participating fire and EMS workers have been donning the shirts in place of their service uniform.
"The color "pink" has become symbolic of breast cancer awareness," said Prince George's County Fire Chief Marc S. Bashoor. "[Through the end of October] I am authorizing the change in work uniforms during this time to help with awareness efforts."
County Executive Rushern Baker said the county's unification in fighting the disease impacts many of its neighbors, family members and friends.
"It is important that we take this time to increase awareness of the effect that this disease has on our community, as well as the importance of finding and beating cancer early while encouraging our residents to get proper screenings," Baker said.
So far, PGFD CARES, which was organized by a handful of Prince George's County Firefighter/Medics, has sold more than 1,000 of the T-shirts, with funds raised totaling at least $10,000.