Alexandria Welcomes First Black City Manager
AP | 10/25/2011, 12:53 p.m.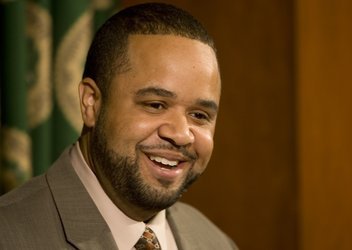 ALEXANDRIA, VA - Alexandria officials are welcoming a new city manager who they say will begin working in December.
The City Council announced Monday (Oct. 24) that it has formally signed a contract with 35-year-old Rashad Young, who was the city manager for Greensboro, N.C., for two years. Young will begin work on Dec. 12 at an annual salary of $245,000.
Young succeeds James Hartmann, who left the post in May to work for Seminole County, Fla. The city's chief budget officer, Bruce Johnson, has been serving as acting city manager and will return to his old job.
Young is Alexandria's first African-American city manager.