Sulaimon Brown Enters 'Not Guilty' Plea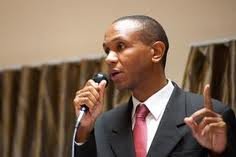 WASHINGTON - Sulaimon Brown, the former District of Columbia government employee who accused Mayor Vincent Gray's administration of paying him to lash out against then-Mayor Adrian Fenty during last year's mayoral race, has pleaded not guilty to a charge of driving without a valid license.
Brown, who entered the plea on Oct. 25, will return to court next month for a jury trial.
He was arrested in September after officers pulled him over for an inoperable head light and discovered his Maryland driver's license was invalid. Because Brown lists his residence in D.C., he was ordered to acquire a District license prior to returning to court on Nov. 14.
Brown has also accused the Gray administration of abruptly firing him earlier this year from the high-paying job he said he was given as a result of his loyalty to the mayor's campaign.
A federal investigation remains ongoing surrounding Brown's allegations.