R&B Sensation 'Joe' on Music Industry, His Latest Project -- and, Love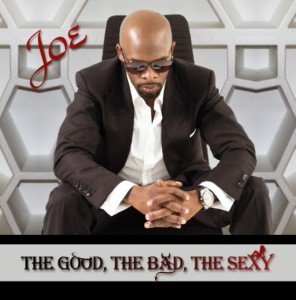 The Washington Informer recently had the opportunity to talk with Joe, the accomplished vocalist of numerous smooth and sexy R&B compositions.
Joe, who is the son of two preachers, spent much of his time in church singing, playing guitar -- and even directing the choir, with much of his influences coming from gospel greats like the Winans, Commissioned and Vanessa Bell Armstrong.
Although he was heavily involved in the Church, Joe also loved soul legends like Stevie Wonder and Marvin Gaye. Growing up, he traveled a lot with his dad, and he said that while his family was "very" religious, he never felt pressure to pursue a gospel career, largely because his parents raised him "to make the best decisions" for his life.
With that in mind, Joe moved to New Jersey to take on his music career, and upon arrival he immediately began to make connections in the industry. He eventually signed with Polygram Records in New York, and in 1993 released his debut album, "Everything." Since then, Joe has never stopped recording...and his latest project, "The Good, The Bad, The Sexy," (released Oct.18) is more notch in his impressive R&B belt.
In getting close up and personal, The Informer wanted to know Joe's thoughts on today's music industry, his latest project -- and of course, where he stands on love.
The Informer: Your career has spanned many years, how has the process for making music changed?
Joe: One thing that has changed is the lack of collaboration, the vibe. Mariah [Carey] and I actually did a session when we recorded "Thank God I Found You". You don't get that today. Now that I have my
own label, I am excited again.
The Informer: You write beautiful love songs. Have you ever been in LOVE?
Joe: Love...that's a tough thing. I want to be in love. The kind of love that is unconditional, with romance, I have never experienced that.
The Informer: Where did you get the title, "The Good, The Bad, The Sexy?"
Joe: I'd like to take credit for the title; it's such a great title. However, management came up with the title while I was focusing on completing the project.
The Informer: If you could have a conversation with ANY iconic singer of the past, who would it be and what you talk about?
Joe: I would want to talk to Michael Jackson. I would want to ask him what inspires him. He has so much energy, what keeps him going...it is mystical. He a had mysterious talent, he was a perfectionist.
Currently, Joe is on tour with stops across the country as well as in Africa and Australia.
_________________________________
Joe's Biography
Joe (aka Joe Thomas), 39, is a native of Cuthbert, Georgia, who later moved to Opelika, Ala. He is an accomplished vocalist, having produced a string of smooth and sultry R&B hits.
On occasion, he has produced some hip-hop beats, and his extensive music background -- which includes gospel -- has also allowed him to produce his own albums.