Union Attorney in Ward 4 Council Race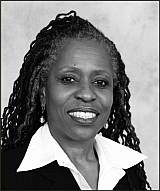 Washington, D.C. - Union attorney and community activist Renee Bowser has launched her campaign to unseat incumbent Ward 4 Councilmember Muriel Bowser [no relation] in the Democratic primary election next April.
During an open house at her campaign office, just steps from the Georgia Ave. Petworth metro station, Renee Bowser outlined the major themes of her campaign in what is expected to be a competitive and closely watched race in one of the District's most prominent wards.
"With city services being cut and family paychecks being stretched to the max, it's critical for Ward 4 residents to have a representative on the D.C. Council who is capable and responsive to their needs," said Bowser. "Not just at election time, but every month, every week, in every neighborhood. We're not getting that kind of leadership now. Something has to change."
Bowser, who has been a resident of Ward 4 since 1989, is a former three-term Advisory Neighborhood Commissioner and ANC chair.