Funeral Service Nov. 2 for Retired Judge Arlene Robinson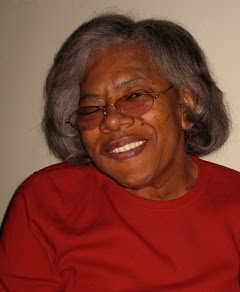 A funeral service for Arlene L. Robinson, a retired magistrate judge, will be held at 11 a.m. on Wednes., Nov. 2 at Mt. Carmel Baptist Church, 901 Third St. in Northwest.
Mrs. Robinson's husband, William (Bill) Robinson, was at her side when she peacefully passed away on Oct. 26 at the Washington Community Hospice.
A third generation Washingtonian, Mrs. Robinson, 72, was the fifth of seven children born to Hamilton and Dorothy Payne.
A graduate of Dunbar High School and D.C. Teacher's College, Mrs. Robinson moved to New York after serving in the Peace Corps in Ethiopia. While pursuing a master's degree in education at Teachers' College, Columbia University, she met her devoted husband of 44 years.
In 1974, the couple moved to the District with their daughter, Anne Elizabeth, and Mrs. Robinson attended Howard University School of Law.
In 1981, she joined the District of Columbia Office of Corporation Counsel where she rose to Deputy Corporation Counsel, Family Services Division. She was appointed to the D.C. Superior Court in 1994 and chaired the Court's Mental Health Commission and handled criminal arraignments and family court cases.
Mrs. Robinson retired as magistrate judge in 2002. A founder of Safe Shores, D.C. Children's Advocacy Center, she joined the board of directors and served as acting chair of the District's Board of Social Work after retirement.
Mrs. Robinson continued to actively participate in the Mental Health Association of the District of Columbia, the Interdenominational Church Ushers Association, the Potomac Valley Alumnae Chapter of Delta Sigma Theta, the Judicial Council of the Washington Bar Association, Order of the Eastern Star, Imperial Court Daughters of Isis, and the Red Hatters.
She was also a lifelong member of Mt. Carmel Baptist Church, where she was active in the community outreach ministry, taught Junior Church with her sister, Brenda Durrington, edited the church newsletter and was a senior usher.
Mrs. Robinson tutored adults and regularly volunteered at N Street Village, where she assisted residents who battled both mental illness and substance abuse. She also developed a partnership with Walker-Jones Elementary School to produce the Trial of Gold E Locks, which helped very young children understand court processes.
She received the Howard University School of Divinity's Pastor's Award for her years of service to the community. An avid bridge player, Mrs. Robinson loved dancing and playing scrabble with her sisters. Her dinner parties are legendary. A devoted wife, mother, grandmother and aunt, she was also a caring friend, teacher and mentor to all who came to know her.
In addition to her husband, Mrs. Robinson is survived by her daughters, Anne of New York, NY, and Cynthia Robinson-Rivers (Jonathan) of Washington, and a son, Reginald (Camille) of Washington; four grandchildren, Ylan Isaac, Kalea Isaac, Olivia Fischer and Nola Rivers; sisters, Brenda Durrington (Jerome) and Vivianne Mozon, and brother, Hamilton Payne (Viola).
The wake will be held from 6 p.m. to 9 p.m. on Tues., Nov.1and will include an Omega ceremony conducted by Delta Sigma Theta Sorority.
An additional viewing will be held prior to the funeral at 10 a.m. on Wednesday, and interment will take place at Lincoln Memorial Cemetery, 4001 Suitland Road in Suitland, Md.
In lieu of flowers, the family requests donations in memory of Arlene Robinson to Safe Shores, the D.C. Children's Advocacy Center, 429 O Street, NW, Washington, D.C. 20001, Attention Michelle Booth Cole.