Smithsonian Plans Exhibit on Thomas Jefferson's Ties to Slavery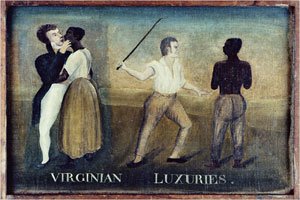 WASHINGTON - The Smithsonian's National Museum of African American History and Culture is planning an exhibit that explores the third president of the United States' history with slavery.
The exhibit, which focuses on Thomas Jefferson, is titled Jefferson and Slavery at Monticello: Paradox of Liberty, and will tackle the sensitive subject of blacks in bondage during the American Revolution. Jefferson, who owned hundreds of slaves, called the institution of slavery an "abominable crime."
The exhibit will open in January at the Smithsonian National Museum of American History. The black history museum is under development and is slated to open in its own building on the National Mall in 2015.
At Monticello in Virginia, curators are beginning a long-term restoration of Mulberry Row, which included 21 dwellings for enslaved and free workers at the plantation. An exhibit on Mulberry Row opens in February.