AT&T Classic to Feature Sean "P Diddy" Combs, Jermaine Dupree, Others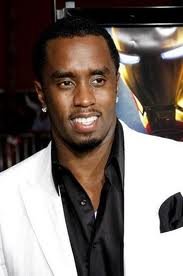 WASHINGTON, D.C. - Events DC is rolling out the red carpet with several free events centered around the inaugural AT&T Nation's Football Classic. The highly-anticipated game where Howard University is set to compete with Morehouse College, takes place at 3:30 p.m., this Saturday (Sept. 10) at RFK Stadium.
The Kickoff Rally on Friday (Sept. 9) is from 12 noon to 2 p.m., at the Walter E. Washington Convention Center. During that time, D.C. Mayor Vincent Gray will join Grammy Award-winning artist Sean "Diddy" Combs, platinum recording artist Jermaine Dupri and radio host Big Tigger to launch the celebration featuring music, giveaways, a Howard University and Morehouse College drumline competition as well as performances by step teams and the Ballou High School drumline.
"I congratulate Events DC, the competing schools and the sponsors for working together to make the inaugural AT&T Nation's Football Classic a success," said Mayor Gray. "The Classic offers a full schedule of exciting, educational and fun events leading up to the big game on Saturday, and I encourage all to take advantage of the numerous activities."
Erik A. Moses, managing director of the Events DC Sports and Entertainment division, said officials have been planning the Classic for a long time, and that they're excited it has finally to fruition. "We thank Howard University, Morehouse College and all our partners for diligently working with us to put together a great lineup of events and activities surrounding the inaugural AT&T Nation's Football Classic," Moses said.
The weekend opens with a day-long educational forum titled the "Presidential Symposium: Beyond the Stereotypes - Academics, Athletics, Character and Black Male Achievement" at Howard's Cramton Auditorium. The event will showcase the positive roles colleges and communities can play in improving educational and social opportunities for black males and reaffirm the positive image of black men through panel discussions.
Noted panelists include Morehouse College President Robert M. Franklin , Howard University President Dr. Sidney A. Ribeau , scholar and author Michael Eric Dyson , actor and author Isaiah Washington , Howard professor Dr. Greg Carr , CNN news anchor Fredricka Whitfield , Washington Post sports columnist Jason Reid and filmmaker/director Seith Mann .
Other activities slated for Friday include the UNCF "Empower Me Tour" presented by Wells Fargo at the Convention Center where college-bound students and their parents will participate in seminars focused on financial education, college readiness, career readiness, entrepreneurship, health and wellness and service and philanthropy. Celebrity panelists include Grammy nominated singer/songwriter Ledisi, actor Brian White, Kita Williams and Monique Jackson (aka Kita & Mo) of VH1's "The T.O. Show," R&B singer Kenny Lattimore and "Next Food Network Star" contestant Chef DAS. In addition, representatives from a variety of historically black colleges and universities will have admission and recruitment information on their schools available throughout the day.
Friday's rally will be followed by "The Game Before The Game:" Howard vs. Morehouse Student Debate at Cramton Auditorium. Opening the debate are harpist and gospel recording artist Jeff Majors , the Howard University Gospel Choir and the Morehouse Glee Club Alumni Ensemble.
The evening wraps up with an HBCU Alumni Networking Reception co-hosted by the Howard University and Morehouse College Alumni Associations at the Renaissance Hotel in downtown Washington.
"It's the first year and we want it to be special," said Moses. "We have the draw of a world-class city in Washington, D.C., great events and high-profile personalities. The weekend will get off to a great start."
Tickets for the AT&T Nation's Football Classic range from $15 to $60 and can be purchased at the RFK Stadium Box Office with no service charge. For group sales and tickets in the VIP "Super Suite" area, call (202) 608-1140. Tickets can also be purchased at all Ticketmaster locations, Ticketmaster.com, the Howard University box office located at Cramton Auditorium and the Morehouse College Bookstore.
For additional information on tickets, the official schedule of events and to make hotel reservations, please visit www.NationsFootballClassic.com . Also: NFC Twitter: www.Twitter.com/@nationsclassic; NFC Facebook: www.Facebook.com/NationsFootballClassic; Howard University: www.Howard.edu; and Morehouse College: www.Morehouse.edu.
Additional Contacts are: Teri Washington, Events DC: (202) 494-5737 and Toya Watts, Events DC: (202) 480-5789.