Gray Wins Football Game Wager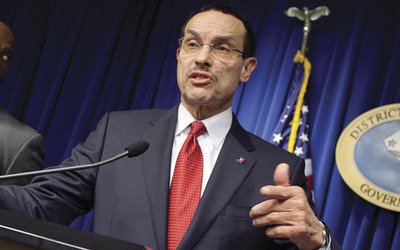 Remember the wager D.C. Mayor Vincent Gray and Prince George's County Executive Rushern Baker made regarding the Sept. 9 football game between H. D. Woodson and Fairmount Heights high schools?
The Washington Informer reported that the payoff would be either a lunch at Ben's Chili Bowl for the county executive if Fairmount Heights won, or lunch at Jerry's Seafood courtesy of the county executive if H.D. Woodson won.
Woodson prevailed 22-8, so its lunch at Jerry's Seafood for Gray courtesy of Baker.