Al Sharpton to Speak at Friendship Collegiate Academy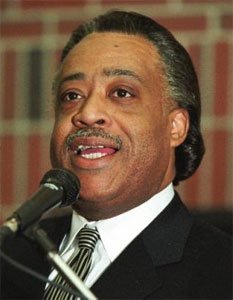 WASHINGTON, D.C. --- Friendship Public Charter School is proud to announce civil rights leader the Rev. Al Sharpton will be meeting with students at Friendship Collegiate Academy on Friday (Sept. 16) as part of the HistoryMakers Project's second annual Back to School Program.
Sharpton will discuss his school experience and the importance of educational achievement for African Americans.
The HistoryMakers Project is a nationwide effort dedicated to preserving African-American history as the missing link in American history.
This year the back-to-school project will have living African American HistoryMakers visit schools in nearly 109 cities and 35 states across the country.
For more information contact Dan Cronin 202-251-9549.