Mayor Partners with Private Sector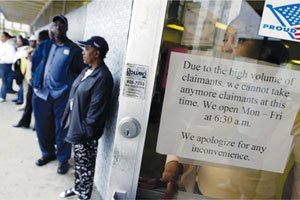 Plans to Hire 10,000 Unemployed District Residents
Just days after D.C. Mayor Vincent C. Gray (D) announced an aggressive new plan to bring more job opportunities to the city's almost 36,000 unemployed residents, the local business community is climbing onboard.
Lisa Mallory, director of the D.C. Department of Employment Services (DOES), said the private sector reaction to the One City, One Hire initiative so far has been impressive.
"The response has been incredible and we've only been at this for three days," said Mallory during an interview over the weekend. "Georgetown University, George Washington University, the Courtyard Marriott, the Hotel Association of Washington, D.C. and smaller companies has signed on. I am impressed with the response."
Mallory said her primary focus is first to shatter employers' perceptions of DOES and then to reassure them that her agency can be a reliable conduit for qualified employees to fill their needs.
"Employers have seen us as a bad movie and it has been 'Don't go to government for help.' We are working with and partnering with the private sector and the federal government. We have to be much more strategic and we are finding ways of doing that. If it's GED training, pre-screening, or literacy tests, whatever employers need, we are prepared to offer."
Mallory said Mayor Gray would like to see 10,000 people hired over the course of the next year.
"There are 50,000 job vacancies and 35,955 people unemployed. We should be able to put a dent in that," she said.
In her 9 1/2 years as president and chief executive officer of the D.C. Chamber of Commerce, Barbara Lang said this is the first time she has seen such a concerted effort by District officials to focus and cater to business needs.
"It's incredibly important. We have never had anything in the city that is focused on this," Lang said. "It's important for the city to partner with business. The added benefit is that DOES is vowing to make everything available. That has been the missing link. I commend the mayor for taking the initiative to do this."
What has been particularly attractive to local employers is the blend of wage subsidies, tax credits and on-the-job training available to those who enter the program.
Lang explained that the District's job market has some elements that are unique to the city when compared to Virginia or Maryland.
"If you look at D.C., it doesn't have a lot of entry-level positions," said Lang. "We are a service economy. Retail, construction and hospitality jobs are found here as opposed to manufacturing, agriculture ... retail jobs in Maryland and Virginia.That is where you have to focus."
With that in mind, Lang said, prospective job applicants need a certain level of education and soft skills - those skills which make people feel welcome and comfortable.
"Sometimes that's not what we're taught at home and schools are not preparing employees," she said. "Financial skills are sometimes lacking, too. What DOES wants is for the business community to define the types of jobs and skill sets it needs and DOES is going to make sure they find people with (those) skills."