Coca Cola, Nationals Present 2nd 'Get the Ball Rolling' Event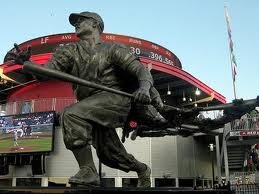 WASHINGTON, D.C. -- The Coca-Cola Company and the Washington Nationals have teamed up for the second consecutive year to promote Live Positively: Get the Ball Rolling, an initiative designed to educate local youth about the importance of living a healthy lifestyle through proper exercise and nutrition.
As part of Coca-Cola's Get the Ball Rolling program in the Disrict, the Nationals will host a youth baseball clinic beginning at 10 a.m., Mon., Sept. 19 at Nationals Park, 1500 South Capitol St. in Southeast. Lunch will be served at 12:15 p.m.
Nationals' third baseman Ryan Zimmerman will join approximately 300 middle school students for the event, which will utilize the entire ballpark to teach batting, fielding and pitching techniques. In addition to the Nationals clinic, the Washington Redskins, Capitals, Wizards and Mystics will host a series of clinics throughout the fall for youth living in D.C., Maryland and Virginia.
Each sports team, in partnership with Coca-Cola, will host a clinic focused on teaching youth the importance of exercise and a balanced diet. Professional athletes will run fitness drills and nutrition experts will provide information on balanced eating for participants to take home and share with their families.