Prince George's Officials Celebrate Announcement of DHCD Relocation to County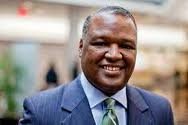 NEW CARROLLTON, MD -- Prince George's County Executive Rushern Baker has joined Gov. Martin O'Malley, Lt. Gov. Anthony Brown and Maryland Department of Housing and Community Development Secretary Ray Skinner to announce the relocation of DHCD from its current location in Crownsville, Md., to a building that will be newly constructed in New Carrollton, Md.
Prince George's County Council Chair Ingrid Turner and Vice Chair Eric Olson, along with other members of the County Council, county state delegation, New Carrollton Mayor Andrew Hanko and other local officials were also in attendance. This will be the first State of Maryland cabinet level agency headquartered in Prince George's County in its 315-year history.
"Five years ago, Anthony and I made it a priority to place a State agency headquarters in Prince George's County," said O'Malley. "Today, we are making a modern investment in a modern economy that will create jobs and build a transit-oriented development project to allow us to do the right thing for reducing traffic and sprawl, the right thing for our quality of life, and the right thing for our land, our water, and our air."
The expected move-in date for the project is late summer/early fall of 2013.
Brown added that with DHCD's relocation to New Carrollton, "we will not only fulfill our promise to bring a State agency to one of our most populous counties, but we will provide a significant economic boost to New Carrollton and Prince George's County at a time when we most need it." He also said that the project , estimated to create more than 350 jobs and generate millions of dollars in economic impact, "demonstrates that by bringing the public and private sectors together with a focus on smart growth, we can create jobs, spur revenue, and build stronger communities in Prince George's County and throughout Maryland."
The new site, called "Metroview," will locate DHCD's headquarters in a new, retail, residential, and mixed-use facility in New Carrollton. When it is completed, the facility will also be convenient to the Purple Line light rail. The project is anticipated to generate a net public benefit (to both the State and County) of over $11 million over the course of the 15-year lease and create an estimated 300 jobs in its construction and an additional 80 retail jobs.
In June of last year, O'Malley and Brown announced plans to relocate DHCD to Prince George's County to bring an agency dedicated to neighborhood revitalization closer to one of the population centers it serves most, while promoting smart growth and sustainable communities.
"Since the on-set of my administration, my office has worked closely with Gov. O'Malley and Lt. Gov. Brown to move this County forward," said Baker. "Today is no exception, and our partnership has once again led to a vital step forward for the County and the State. The new metro-accessible Department of Housing and Community Development will bring jobs and growth to Prince George's County while helping build a greener, more sustainable Maryland."