Bowie State Holds Memorial for Dominique Frazier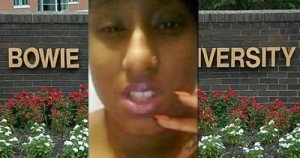 Bowie State University will host a memorial Wednesday night (Sept. 21) in honor of Dominique Frazier, the freshman student who was stabbed to death in her campus dormitory last week.
The service will be held in Room 102 of the Center for Learning and Technoly.
"Bowie State administration, faculty, staff and students offer deepest condolences to the family of the victim Dominique T. Frazier, 18, from Washington, D.C.," officials said in a statement. "This kind of senseless violence is difficult to understand."
Alexis Simpson, 19, has been accused of the stabbing which occurred after the two women argued about music playing from an iPod.