Guest Columnist - Cheryl Pearson-McNeil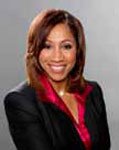 New Report Highlights Social Media, Other Consumer Habits
Time for you to confess: How many Facebook friends do you have? How many people do you follow on Twitter? How many follow you?! How about LinkedIn connections - how many of those do you have? Don't act as if you don't know what I'm talking about. My 71-year-old mother is even talking about the number of friends she has and she can barely use the computer (Sorry Ma, but it is true).
Social networks have exploded in popularity. Social networks and blogs reach almost 80% (4 in 5) of all active U.S. Internet users - and account for most of the time Americans spend online, according to Nielsen's latest State of the Media: The Social Media Report, African-Americans spend 37% of their smartphone time on social networking sites. (Of course, none of us actually visit these sites during work hours, right? Shhhhh, I won't tell a soul.)
I've been sharing various African-American consumer habits with you for a while now. The Social Media Report is an example of the type of study I pull information from to share with you. But, I have a secret (well, it's a secret at least until Thursday, September 22 anyway). On that day, Nielsen will release, for the first time, The State of the African-American Consumer Report. Yes, that's right - it's a report focused exclusively on the buying and viewing habits of African-Americans. It's the first time Nielsen has released a report solely devoted to a multi-cultural audience.
We've collaborated with The National Newspaper Publishers Association (NNPA) to be sure it is included in each Black newspaper - like this one you're reading now because it's a big deal. Just like this column, the purpose of the report is to further raise awareness in our community of our considerable economic clout - to the tune of $967 billion a year, and that figure is expected to reach $1.1 trillion by 2015. Both NNPA and Nielsen believe that when you as consumers are more aware of your buying power, it can help you make more informed decisions about the companies you support - or don't support. You know my mantra: Knowledge is power.
Be sure to read the report, because I'll be delving into specific areas of it in upcoming columns for the rest of this year. We'll be discussing African-American population trends (e.g. income, education, marriage/divorce and children), media habits (e.g. television viewing and mobile phone usage) what we watch and how we watch it) and our shopping habits. It's a lot to look forward to.
Okay, back to this week's topic: social media. The top 10 U.S. social networks and blogs are: Facebook, Blogger, Twitter, Wordpress, MySpace, LinkedIn, Tumblr, Six Apart, Typepad, Yahoo!, Pulse and Wikia. (Don't feel bad if you haven't heard about all of these, some of them were even new to me!) Here are some stats you might find interesting: 33% of all African-Americans own Smartphones. Americans spend more time on Facebook than they do on any other website (140 million visitors and 53.5 billion minutes in May 2011 alone).African-Americans are 30% more likely to use Twitter than any of the nine other social networks. Nearly 40% of adults (2 in 5) who are social media users access their sites of choice on their mobile phones.
People over 55 are driving the growth of social networking on their mobile phones. This group's visits are up a whopping 109% this year over last. Although all age groups visit social networks and blogs, the most frequent visitor is female and is 18-34 years old with a Bachelor's degree, 47 % of men are more likely to visit LinkedIn and Wikia; and 32% of adult social networkers follow a celebrity. Twenty-eight percent of African-American social networking fans engage in giving advice or their opinions on entertainment. The bottom line: Your use of social media, as with your use of any other product, has tremendous influence and impact on the people and companies who want to reach you, either with their messages or for your business. I think you will find The State of the African-American Consumer Report, empowering as well as fascinating. So, read it from cover to cover and after you've read it, say it with me: "I've got the power."
Cheryl Pearson-McNeil is senior vice president of public affairs and government relations for Nielsen. For more information and studies go to www.nielsenwire.com.