Leaders Question Mandatory Sex-Ed Tests for D.C. Kids as Young as 8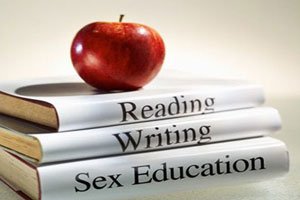 District officials and parents are questioning plans of the DC Office of the State Superintendent of Education to administer a mandatory 50-question sex education test in conjunction with its annual standardized exams of students in the grades 5, 8 and 10. According to reports, the DC schools battery of sex-ed questions would be the nation's first statewide standardized test on health and sex education.
The rationale for assessing what District youth know about reproductive health, sexually transmitted diseases and other health issues is unquestionable. It was reported that as many as nearly 60% of DCPS students reported being sexually active, 18% would be defined as obese, and as many as1% of teens in the Nation's Capitol are living with HIV. More startling is that of all the District's 26,533 reported cases of Chlamydia in the past four reporting years (2005 to 2009), two-thirds (68.6%) were reported by youth between 15-24 years of age. For cases of Gonorrhea, the rates were slightly better, with 11,601 reported cases in DC, more than half (57.7%) of which were encountered by youth 15-24 years of age.
"With these stats, we need to move beyond testing and expand the entire health and sex education curriculum" said Ward 7 District Councilmember Yvette Alexander (D), who serves on the DC Council's Committee on Health. Yet Alexander and some of her Council colleagues have questioned whether the exam should be mandatory, and whether sufficient parental involvement has gone into the development of the exam.
"In the District, we have a diverse community with a wide-range of values and faiths. Many parents believe that abstinence should be taught in class and are not comfortable with the promotion of certain lifestyles over others" contends Alexander.
Alexander's concerns are backed up by DC schools' support for programs such its the Gay-Straight Alliances (GSAs). According to a document (available on the OSSE website), "the GSA clubs provide a safety net for students during the 'coming out' process." The document also reveals that the District school system employs a dedicated specialist tasked with working to improve school climate for lesbian, gay, bisexual, transgender, and questioning (LGBTQ) youth. However, when asked about how OSSE defines a "questioning" youth, an OSSE spokesperson was unable to offer a definition.
OSSE Communications Director Marc Caposino nonetheless explains that the sex-education exam test is more focused on health, exercising, and facts around sexually transmitted diseases rather than morality. Further, Caposino states that only a portion of the test is focused on sex-related questions. "OSSE's only mission [with the exam] is to test knowledge of what [DCPS and DC Chartered School] students are taught in their health classes...to determine if what they are being taught is being retained." Thus, according to Caposino, unlike the reading and writing portions on the DC CAS test that involve academic issues, this test wont be used for teacher evaluation or student grading, but purely as a benchmark for where our youth are on teenage obesity, eating right, and sex-education.
Regarding parental involvement in shaping the questions, OSSE reports that the questions were developed by the Council of Chief State School Officers. Following the design of the test questions, they were submitted for review to the Health and Physical Education Assessment Task Force, an OSSE advisory group formed in the Fenty Administration. The taskforce was responsible for ensuring that the questions were appropriate based upon values of DC youth. Taskforce members include Metro Teen AIDS, American University, and GW University. However, OSSE's spokesperson could not state definitively whether District parent groups are represented in the taskforce.
Concerns about the lack of parental involvement in the test design have caused Councilmember Alexander and the Council's Chair Kwame Brown (D) to recommend that OSSE consider making the tests optional rather than mandatory. DC Mayor Vincent Gray (D) also plans to meet with school officials about the exam.
Yet Alexander hopes issues over the exam do not stall the work needed to reverse the District's alarming youth health statistics. Alexander said, "Indeed we must do more, not just testing. A mandatory test alone does not make sense, but a curriculum that teaches our youth about the full array of health dangers they face and how to avoid these dangers to keep themselves healthy, now that's what makes sense and that's what I think I and parents would support."