The Doctor is 'In'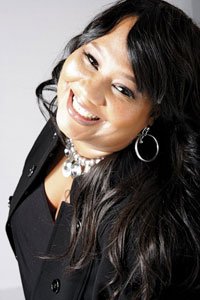 INFORMER: Discuss the challenges of being an African American / woman playwright.
DUNLAP: Well there are challenges. I think that the men tend to garner more respect with their colleagues, the talent, and even the vendors we have to work with is different. We have to scream a little louder and fight a little harder.
INFORMER: We have read the press releases and the radio drops. But tell us in your own words, at the play is about?
DUNLAP: This young lady, the character Shannon she is very sweet and somewhat naive individual that goes away to college. There she is made for the first time to feel like a woman by a smooth-talking, good-looking, and very suave bad guy. He is saying things that she never heard and she is feels sexy and she is drawn into his web, so to speak. He is very manipulative and he thrives on young freshmen. He brings them into his world so that he can manipulate them into handling his business for him. Once he is done with them, once they become enlightened it's on to the next. It is about how that affects her life and how her families is drawn in and are affected by her choices.
Angela Dunlap's "Why Do Good Girls like Bad Boyz?" tour hits DC on Wed., Sept. 21 at The Warner Theatre. The show will run until Sun., Sept.25. For additional information on the show log onto angeladunlap.com