Singer Vesta Williams Dead at 53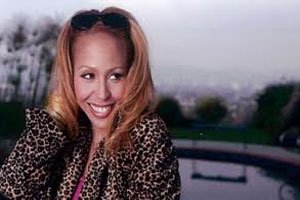 Vesta Williams, the R&B singer who rose to fame in the '80s, has died. Williams, 53, was found dead late Sept. 22 in an El Segundo hotel room.
Though no official cause of death had been determined Friday, John Kades of the L.A. County coroner's office, said in an interview that it "could be a drug overdose." An autopsy will be conducted, though foul play was not suspected.
Williams was widely revered for having successfully maintained her weight following a significnt weight loss years ago.
Among her several hit recordings were "Sweet Sweet Love," "Once Bitten Twice Shy" and "Congratulations," a tale of heartbreak over a love marrying someone else, that she later described to Mo'Nique as "a premonition that came true."
Williams appeared on the sitcom "Sister Sister" several times in the late 1990s, playing a best friend to Jackee Harry's character.