Disaster Aid Programs Available for Prince George's County Residents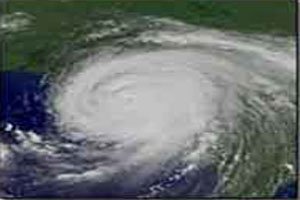 In the wake of last month's earthquake and Hurricane Irene which resulted in widespread property damage and power outages in the D.C. region, Prince George's County is distributing information about new and existing state programs aimed at providing relief and assistance to victims.
"One of government's greatest responsibilities after a disaster is to help residents recover and rebuild," said County Executive Rushern L. Baker. "A big part of that task is making sure that citizens are aware of the help that is available. I hope that this information will assist the Prince Georgians whose lives have been affected by recent events."
The Maryland Housing Rehabilitation - Single Family (MHR), Accessible Homes for Seniors (AHS) and Indoor Plumbing Program (IPP) are available to assist residents with home repair costs. There is also a voucher program provided by the Maryland Disaster Housing Assistance Program (MDHAP), which provides 90-day renewable emergency rental assistance for people who have been displaced as the result of a natural disaster.
The Top of the Hill apartments at 3208 Curtis Dr. and Lynhill Condominiums at 3103 Good Hope Ave. were two of the hardest hit buildings. Both facilities were condemned after the earthquake caused significant structural damage and residents were housed at Hillcrest Heights Community Center for three days. Once eligibility is determined, MDHAP will pay for families to secure other rental housing until they arrange for long-term housing, or as they await permanent housing assistance.
"The staff at Hillcrest Heights Community Center worked with the Red Cross to prepare and serve breakfast, lunch and dinner, and our staff helped them do that," said Craig Kellstrom, spokesperson for the Maryland National Park and Planning Commission. "The Red Cross provided cots and the Gaylord Hotel provided linens," he said, adding that families slept in the gymnasium while single men were accommodated in the dance room.
Regina Young and her daughter were not displaced, but their Capitol Heights, Md., townhouse sustained water damage. "Water got in my basement during Hurricane Irene and soaked my carpet and clothes," Young said.
For residents like Young, funding from MHR would be used to assist renovation of owner -occupied homes as well as those who live in rental housing.
AHS, a collaboration in conjunction with the Maryland Department of Aging (MDoA) is another disaster relief program available to residents. Through the program, which provides zero percent interest loans that can also be deferred, seniors in Prince George's County can make improvements to their homes that include grab bars and railings, widening of doorways and ramp installations.
IPP also provides new wells, septic systems and water treatment systems for structurally sound residential properties.
Loans can be made for homes that lack indoor plumbing, however, owner-occupants of single-family homes and people who live in assisted rental housing must have an income at or below 80 percent of the statewide median income.