Robert Andrew Salon and Spas Presents Hair, Fashion Show Fundraiser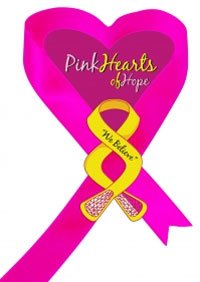 ANNAPOLIS, MD - Described as the "Walt Disney World of Hair Salons", the Robert Andrew Salons and Spas brings glamour and timeless beauty to the runway for "FACES: A Night of Pink Hope."
The event which will be emceed by D.C. celebrity Paul Wharton (of the Real Housewives of D.C. fame), takes place at 6 p.m., Sat., Oct. 8, at the Sheraton Annapolis Hotel in Annapolis, MD. All proceeds from the charitable fundraiser will benefit the We Believe Foundation's (WBF) Pink Hearts of Hope Fund, which helps young women battle breast cancer.
This red carpet event will include a captivating performance by Kennedy Center performing artist Kristina Granados; a private VIP cocktail reception with Washington Redskins and Baltimore Ravens Cheerleaders; a silent auction and special runway appearances from breast cancer survivors.
Clothing will be provided by Cloud9 Boutique, a specialty shop for women and men that houses young, unique, contemporary apparel; and Zweet Sport, a high-end active wear company that is dedicated to providing fashion forward designs with an incredibly durable fit.
Jewelry will be provided by Zachery's Jewelers.
Robert Andrew's artistic director and Redken National artist Brian Washburn, and the entire Robert Andrew color and styling team will illustrate the latest in diverse hairstyles and techniques, and celebrity stylist and Hollywood runway coordinator Rose DiFerdinando has created a thrilling vision to capture the total essence of this event.D.C. celebrity Paul Wharton will emcee Robert Andrew Salon and Spas charitable fundraiser./Courtesy Photo
Additionally, international DJ Neekola will provide music to set the ambiance, and nationally recognized spoken word poet Jinahie has composed a compelling masterpiece that is not to be missed.
Tickets are $150 (VIP); $100 (general audience). To purchase tickets, please visit the website at www.aNightofPinkhope.com. Tickets must be purchased by 11:59 p.m. on Oct. 6.