Washington Informer Join 'Fathers Incorporated' as Media Sponsor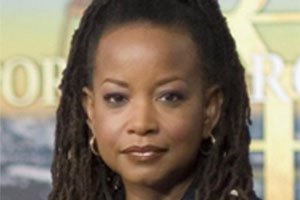 A campaign designed to address the issues of responsible fatherhood, mentoring and black male achievement, has added The Washington Informerto a growing list of media sponsors that includes KISSFM and HOT97 in New York; Gospel Today; Today's Child; and I'm Just Sayin' (Queens, NY).
Fathers Incorporated's "Ties Never Broken" initiative, which was inspired by President Barack Obama's 2010 Father's Day address, also has the support of the White House and several major urban cities.
The Informer, published by Denise Rolark Barnes, has been a staple in the District of Columbia.
"We have represented African Americans in Washington, D.C., for nearly 47 years," Barnes said. "We are all too aware of the fatherlessness children in the communities we cover." Barnes added that while The Informer is pleased to support the 'Ties Never Broken' campaign and its efforts to improve the lives of countless children, "it is our hope, that by sharing the campaign's activities with our readers, it will motivate them to take action and get involved."
Kenneth Braswell, executive director of Fathers Incorporated, said the biggest struggle in eradicating father absence, the lack of viable mentors and mounting issues that America's black males face, is the inability to raise the societal level of conciseness in today's media.
To that end, "It is our vision that media partnerships can assist in helping us to project positive messages to our most vulnerable communities," Braswell said.
Franklyn Malone, who serves as an honorary board member of the "Tie Never Broken" campaign, noted that although great work has already been achieved, greater efforts have yet to come to fruition. "Our partnership is one that benefits the families of Washington, D.C.," Malone said.
Fathers Incorporated recently released three television and radio public service announcements that address fatherlessness among black males.
The organization is now embarking on several projects over the next two years that include partnerships with the Million Father March; Real Men Cook; the POWER DOWN campaign (a joint campaign with the Urban Leadership Institute to raise awareness of media consumption by youth); and leadership development at the Muhammad Ali Center in Louisville, Ky.
For additional information and updates on the TIES NEVER BROKEN campaign or other projects, please visit www.fathersincorporated.com and www.washingtoninformer.com. We can also be found on Facebook and Twitter (fathersincorp).