Guest Columnist - Craig Kirby
Craig Kirby | 9/28/2011, 12:47 p.m.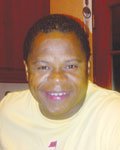 Brown's victory certainly raises questions of whether the GOP's presidential candidates can run viable general election campaigns after aggressively courting the Tea Party during the party's nomination process. The scenario seems to mirror presidential politics in the 1980s when Vice President Walter F. Mondale and Massachusetts Gov. Michael S. Dukakis were dismal general election candidates after wooing liberals to win the Democratic presidential nominations in 1984 and 1988, respectively.
In his mayoral campaign, Brown also won by displaying savvy political skills. These are traits that he surely learned as a close ally of Ronald H. Brown (no relation), the former secretary of commerce and Democratic National Committee chairman who led the party's rebirth that resulted in Bill Clinton's presidential victory in 1992. Alvin Brown was seen as more of a centrist than a liberal. He opposed tax increases and gained key financial support from leading Republican fundraisers. He built a broad coalition in Jacksonville, much as Ron Brown had done two decades ago for the Democratic Party.
As unusual as it may sound, perhaps the president of the United States could learn lessons about politics and personality from the new mayor of Jacksonville.
Craig Kirby is a Washington-based political consultant, who managed Alvin Brown's mayoral campaign and was its chief strategist. America's Wire is an independent, non-profit news service run by the Maynard Institute for Journalism Education. For more information, visit www.americaswire.org or contact Michael K. Frisby at mike@frisbyassociates.com.