Howard U. Physician Awarded Grants to Study Sleep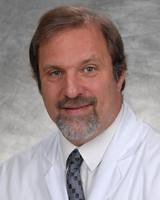 WASHINGTON - Science long ago proved that sleep, particularly the lack of it, has an affect on how we function. Some studies have even shown that lack of sleep can lead to overeating.
But how do sleep patterns play out among African Americans, and what is the effect?
One Howard doctor is attempting to find out.
Dr. Thomas Mellman, a professor of Psychiatry at Howard University College of Medicine and co-principal investigator for the Georgetown Howard University Center for Clinical and Translation Sciences, is investigating how sleep, or lack of it, affects health among African Americans and how it could contribute to post-traumatic stress disorder (PTSD).
Mellman was recently awarded two grants by the National Institutes of Health (NIH) to study the impact of a good night's sleep. The first, "Sleep and Processing Traumatic Memory," was awarded in April and examines how sleep contributes to the development and maintenance of PTSD.
The study also looks at how sleep can protect people from trauma and how it can help them recover from its adverse effects. If successful, the study could lead to the development of new drugs to enhance the benefits of sleep, Mellman said.
The second grant, "Sleep Adaptations to Stressful Environments," was awarded in late August by the National Institute of Minority Health and Health Disparities, a division of NIH, and explores how inadequate sleep affects African-American health. Thestudy will investigate how people in high crime and low income areas adapt to sleep disturbances caused by their threatening environment and how these disturbances can contribute to functional outcomes.
Mellman will lead the research for these studies, along with Dr. Tyish Hall Brown and Dr. Ihori Kobayashi in the Sleep Stress Research Program of the Department of Psychiatry and Behavioral Sciences in the Howard University College of Medicine.
"We are trying to find out how sleep disturbances affect overall health," Kobayashi said. "We want to publish the data in health journals so professionals can help people know how sleep disturbances affect them."
The grants are two-year awards from the National Institutes of Health for developmental and exploratory research. Mellman was awarded $275,000 for each of the studies. At the conclusion of the studies, he will present the data and publish the studies. He said he hopes the findings will have a positiveimpact on the community.
"We will be using knowledge gained to inform clinical and public education interventions to improve sleep and therefore health outcomes in local communities," he said. "We also believe the findings will underscore the importance of preserving healthy sleep for emotional adaptation."