Leckie Elementary Joins in Rememberance of 9/11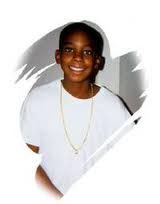 Today marks the national remembrance of those whose lives were lost in the horrible terrorist attacks leveled on America 11 years ago, on Sept. 11, 2001.
Among them were 11-year-old Bernard Brown, a student at Leckie Elementary School in Southwest D.C., his teacher Hilda Taylor and Martha Ratchford and Johnnie Doctor, who accompanied Bernard as chaperones on Flight 77 that was downed at the Pentagon.
Phillip White, an administrative officer at Leckie, presided over the memorial service that was held there this morning. He said the assembly was attended by the school's third- fourth- and fifth-graders, who fully grasped the occasion.
In his speech titled, "With Remembrance of Love and Gratitude," White told his young audience that America was wounded on Sept. 11, 2001 when multiple airplanes which had been hijacked, attacked the World Trade Center in New York City, the country' military headquarters at the Pentagon in Arlington, Va., and Flight 93 in Pennsylvania - which is widely thought to have been headed to the White House.
"Over the years, we have seen who and what inflicted this great tragedy, and the principal leader [of the attacks], Osama bin Laden has been put to rest so that America, her allies and others around the world can live more freely, more fully and in a more peaceful state," part of White's speech read. "We are thankful for our public servants . . . We remember those who lost their lives on Sept., 11, this very day and other school families in the District of Columbia who were also stricken by this great tragedy, Ketcham Elementary and Bertie Baccus Middle schools."
White added that the students also offered tribute to Bernard when they sang, "This Little Light of Mine."
According to a proclamation issued by President Barack Obama, who spoke at a service in New York, that bright autumn day was darkened by the worst attack ever to be launched on American soil.
Said Obama: "Thousands of innocent men, women, and children perished when mighty towers collapsed in the heart of New York City and wreckage burned in Pennsylvania and at the Pentagon. They were family and friends, service members and first responders -- and the tragedy of their loss left pain that will never fade and scars our country will never forget.
"More than a decade later, the world we live in is forever changed. But as we mark the anniversary of September 11, we remember what remains the same: our character as a Nation, our faith in one another, and our legacy as a country strengthened by service and selflessness. In the spirit that moved rescue workers and firefighters to charge into darkness and danger that September morning, we see the same sense of moral responsibility that drove countless Americans to give of themselves in the months that followed."
D.C. Mayor Vincent Gray asked District residents to pause to remember those who perished - including "several of our own fellow residents . . . D.C. Public Schools students and educators" - in the terrorist attacks. "Our thoughts and prayers remain with those loved ones they left behind, who feel their loss especially acutely on this anniversary," Gray said.